Brentwood Minibus Hire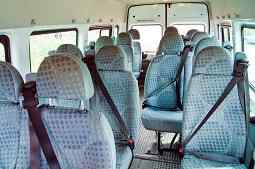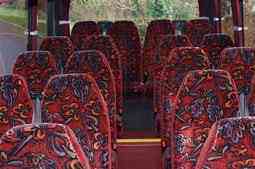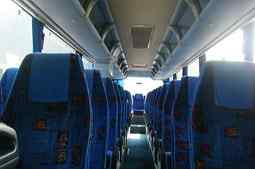 Brentwood in Essex is a commuter town, just 20 miles away from Charing Cross, London. While the town is well connected by rail and road, and public transportation exists, relying on your personal vehicles, or public transportation, is not always a good idea, more so if you are travelling in a group. It is always better for the group to travel together, for better logistics, safety, and comfort. Moreover, travelling in a single coach is way cheaper than splitting the groups into multiple smaller vehicles, which duplicates the costs.
Our minibus hire in Brentwood offers you the choice of selecting from a wide range of modern, state-of-the-art vehicles, which include Mercedes 16 seater, Ford Transit, Volvos, and Iveco coaches. You can opt for an appropriate vehicle which would seat your group comfortably, and also leave ample space for luggage.
Our minibus and coaches, complete with plush seats, strong air-conditioning, and on-board entertainment systems, offer the utmost in luxury. We also offer premium vehicles with extra features such as onboard toilets, and more. We are flexible to accommodate any other special requests that you may have, such as on board snacks and refreshments.
When you avail our Brentwood minibus hire, you are assured of safety and reliability. Our minibus come fitted with GPS, allowing real time tracking. Our coaches comply with all safety regulations, and our drivers obey all traffic laws. All our vehicles are subject to not just routine preventive maintenance, but also technical check before the commencement of each journey.
We are easy to approach and deal with. Our booking process is simple, and seamless, and our customer support team, available round the clock is ever-ready to assist you. You may contact our customer support team for a custom quote to suit your budget, help on scheduling, identifying the correct coach for your group, making special requests, scheduling pick up, drop, and other logistics, or anything else. Our customer support team is easily approachable through phone, email, and live chat.
The drivers who accompany our minibus hire in Brentwood not just ensure that you reach your destination promptly, but are resource person with excellent knowledge of the local area. Whether it is taking a timely diversion to avoid hold-ups, or rising to the occasion to cater to some unforeseen circumstances, our driver is there to assist you. Needless to say, safe driving is their priority, and we have a perfect safety record.
We take pride in delivery professional high quality services, and the hundreds of positive testimonials we have received from delighted customers over the years stand testimony to this fact. Many a time, top-notch service comes at a high price. With us, you can be rest assured that the high quality and range of our service does not leave a gaping hole in your wallet. Our rates are incredibly cheap, and much less than what competitors charge. Considering our low costs and superior service, we easily offer the best value for money for Brentwood minibus hire.
Brentwood is a lively city with a population of 49.463 (2011 census.) The town offers several places of interest for families, friends, and other groups. The Cater Museum, Barnards Miniature Railway, Kelvedon hatch Nuclear Bunker, Brentwood Karting outdoor course, Colmar farm riding school, Rascal bay adventure course, Hopefield animal sanctuary, and Rocky's Fun House indoor play area are the top attractions that are worthy of inclusion in any days out or sightseeing itenary.
The lush countryside around Brentwood is full of open countryside and woodland. The town boasts of a number of open spaces, such as King George V Playing Field, Shenfield Common, South Weald country park, and Thorndon country park. The town hosts Criterium Cycle Races, attracting top cyclists from all over U.K. There are several sports centres, golf courses, and race courses in the countryside as well, attracting many groups, both locals and tourists.
Brentwood is home to many theatre companies. Regular shows and events take place at the Brentwood Theatre and The Hermitage. The Brentwood Festival is a major event in the region, taking place in July every year. The town also hosts several exciting concerts from time to time.
The Brentwood Centre is the major exhibition and trade fair venue of the area, and hosts several business meets. There are several other business venues in town, and our minibus hire in Brentwood in much in demand by corporate groups to transport their delegates from their hote to venue, from airport to hotel, to take them on a sightseeing tour, and other purposes.
Brentwood is well-connected by all transport modes. The M25 motorway passes near the town. The Brentwood railway station is connected by frequent trains to London Liverpool station, and Shenfield. Brentwood is served by all the London airports. The nearest airport is London City Airport, 23 miles away. Stansted Airport is 28 miles away.
Regardless of whether you are looking for Brentwood minibus hire for airport transfers, attending a concert, visiting a race course, partaking in a sports events, to transfer business delegates to a trade show, for a family days out, for sightseeing trips, top transfer guests for weddings, birthdays, or funerals, or for any other purpose, we offer the best option.
WHY CHOOSE US
Coach Tracker
Flights monitor at all airports
Manage your booking
Printer friendly tickets
G.P.S System
Specialised GPS system Pick you up on time
Timetables
Excellent time keeping
Avoid train delays
Switch to coach to avoid rail disruption
Save money
Save money on all coach sizes
Travelling with us
Voted number 1 for customer service
Luggage capacity
All vehicles have luggage capacity depending on the number of people
---
Online Exclusives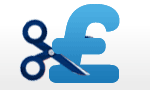 Lowest Rates Guaranteed save money on all sizes coaches.
Creditcards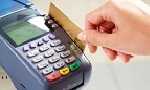 All Credit Cards Accepted
( charges may apply )
Business Accounts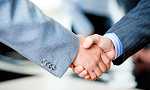 Business Accounts and Contract Work welcome.
Travel to Europe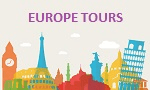 Travel to Europe- All inclusive
24 hours service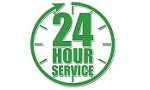 24 hour service 7 days a week.
Airport transfers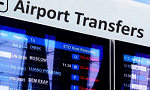 Airport transfers Free parking included at all airports.